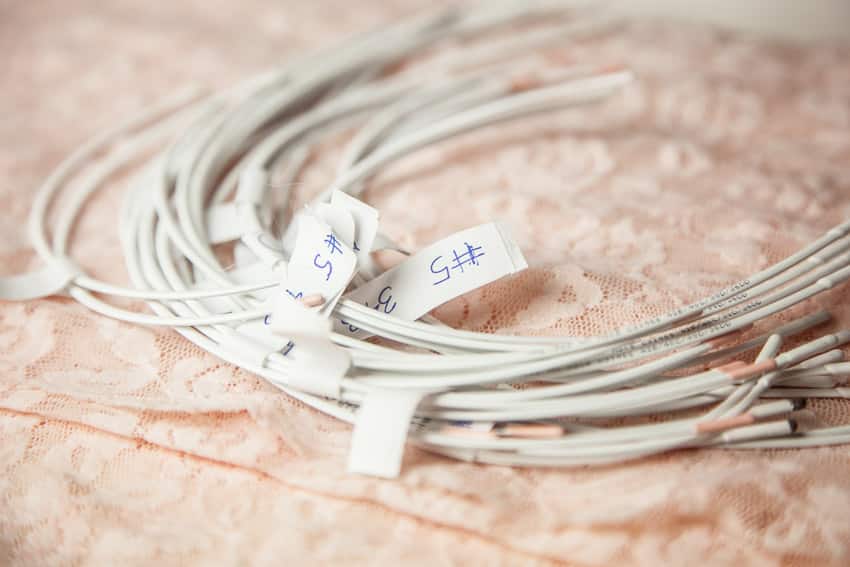 Do I really need to use underwires? And can I just leave them out? Or: Can you help me find a pattern that doesn't use underwires?
I get these questions quite a bit. Many women don't want to wear underwires for health or other personal reasons, but so much bra advice and bra making tutorials online focus on underwired bras. I hear ya!
And here's my short answer: many soft bras are designed exactly like an underwired bra, just without the wires. So yes, you can leave out the wires, and no, you don't need a different pattern.
Include the Underwire Casing
When sewing a pattern that calls for underwires, you'll want to sew everything as normal, and that includes adding the wire casing (also called channeling).
Underwire casing isn't absolutely necessary but it does a couple of great things: It finishes and hides the seam that joins the cup to the frame of the bra. And more importantly, it stabilizes that seam, which helps to prevent your cup from wiggling around to places you don't want it to go. Most underwire casing is soft against the skin but also very stable, far more stable than simple seam tape or a serged finish.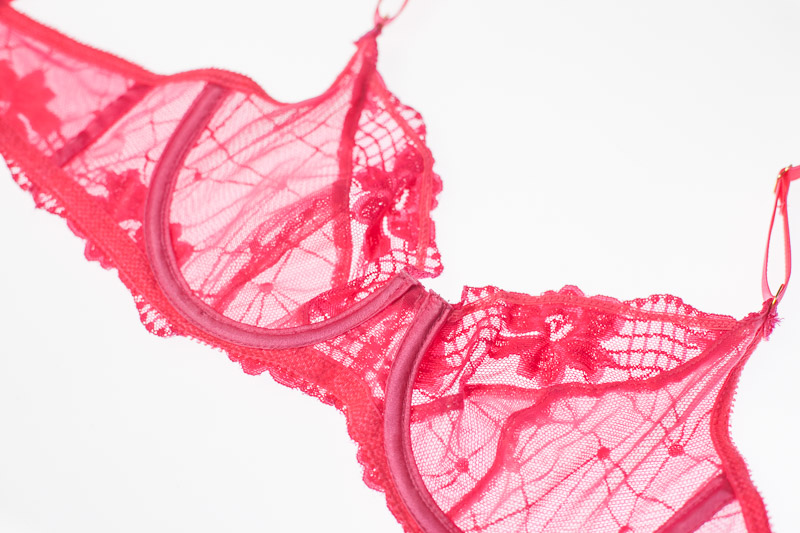 Wired vs. Wireless
I personally love wearing a mix of soft and wired bras. I designed the Watson exclusively as a easy going, wireless bra. It's soft and stretchy with a very forgiving fit, but that also means it's not going to do the same things as a very supportive wired bra.
There are advantages to wired bras, especially for fuller busts:
Underwires help control the shape of the cups and how much they lift, simply because they are the strongest component in the entire bra.
It's hard to keep breasts fully in a cup without wires. (In other words, your breasts might slide down into the bra frame a bit.)
Wires, along with a firm-fitted band, can help balance the weight of your breasts, which is particularly good if you experience shoulder pain.
If you find wires uncomfortable, it may just mean that you haven't found a wire than actually works for your body! Thankfully, there are many different underwire styles and options available to home sewists, so if you haven't given up on wires yet, I recommend trying different styles to find what works best with your body. (And you can also cut wires, in case the wire you are trying feels too long!)
Underwires are entirely a matter of your preference. Your bra is very close to your body so it is up to you whether you want to wear wires or not. (And yes, it's up to you whether you want to wear a bra or not! I'm not a person of "musts".)
Happy fitting!
Would you like more fitting tips? Every other week I tackle a bra fit question or alteration in my newsletter, The Lingerie Maker.